After several successful years in the banking industry, Ann Nortmann began her real estate career in 2004. Today, Ann and her partner John Sandberg make up the highly successful Sandberg Nortmann Group. Focused on residential sales, new construction and the luxury developments of Miami and Miami Beach, Ann's concierge-style service approach has led to millions of dollars in sales and the distinction of being in the top two percent of Southeast Florida real estate agents. Relationship building is at the heart of Ann's business and she prides herself on getting to know those that she works with. She has set herself apart by constantly refining the level of service that she provides to her clients and by really getting to know those that she works with. Specializing in development sales,with particular focus in buildings with fewer than 100 units, Ann has carved out a unique niche in the booming Miami condo market. Committed to providing the highest level of service to every buyer, seller and investor that she represents, Ann has a calm and refreshing approach and a proven track record. She takes her clients from acquisition to the closing table with VIP-level attention to detail, accompanying them every step of the way and leaving no questions unanswered. A native of Canada, Ann moved to Miami in 2003. She is a new mother who enjoys the cultural and recreational opportunities that abound in South Florida. In her spare time, she volunteers with the Camillus House Young Leaders program and tutors Miami-Dade's underprivileged and homeless population.
John Sandberg is a seasoned sales professional and financial expert with more than 25 years in luxury real estate and finance. His expert negotiation skills and deep reservoir of resources have consistently earned him a place in the top two percent of South Florida luxury real estate agents since 2007. Known for understanding his clients' needs as well as the emotions of investing, and providing them with a direct, consultative approach, John successfully manages the expectations of his clients, giving them a realistic picture of how the market best suits their needs. John has built his career through relationships with high net worth clients, bolstered by 13 years' experience as a managing director with Bear Stearns. Today, as one half of the Sandberg Nortmann Group, John specializes in luxury residential sales in downtown Miami, Miami Beach, South Beach and North Beach. He treats each listing as if it were his own, giving each transaction undivided attention from the initial meeting to the close of the deal. This specialized service approach has led to prodigious results. The Sandberg Nortmann Group sold over $100,000,000 of sales in 2013 alone. John's impressive network of clients and colleagues, backed by Douglas Elliman's global resources, result in a powerful partnership that connects the world's most affluent buyers and investors with South Florida's premier properties.
Carlos Hernandez has been representing some of Miamis finest properties since 2006. Turning his love of the historic homes and architecture of the Art Deco District into a thriving career in the luxury real estate market has been a perfect marriage of his local knowledge,professionalism and innate gift to anticipate and then exceed his clients needs. Acutely aware of the influence that the style and design of a property can have on increasing value, Carlos brings this insight to his clients, giving them a unique perspective when searching for the perfect home or investment. From Downtown Miami and Miami Beach to Brickell and Coral Gables, his impressive portfolio includes an array of single-family homes, new developments and waterfront projects, and he has successfully sold many of the areas high-end condos including several units in the beautiful IRIS on the Bay. Skilled in every aspect of the real estate transaction, the art of the deal is where Carlos really shines. "I truly love working in this business and my favorite part of the job is definitely in the negotiations, says Carlos. Leading my clients through that process and to a smooth closing brings me great satisfaction." From initial meeting to closing, his clients will find his warm approach, passion for the business and personal integrity to be genuine and reassuring. Joining the Sandberg Nortmann Team, his commitment to deliver the highest level of client service will only be enhanced by the broad market knowledge and extensive marketing techniques and support of one of South Floridas premier luxury real estate teams. His growing network spans the globe with a large Italian clientele as well as clients in Sicily, France, Brazil, El Salvador, Colombia, Mexico and New York as well as South Florida. Networking, local events and social media keep him connected to his clients and colleagues and he enjoys sharing the South Florida lifestyle with them. When he is not building his client list, Carlos loves the beach and working out. He studied Marketing and Public Relations at Miami-DadeCollege.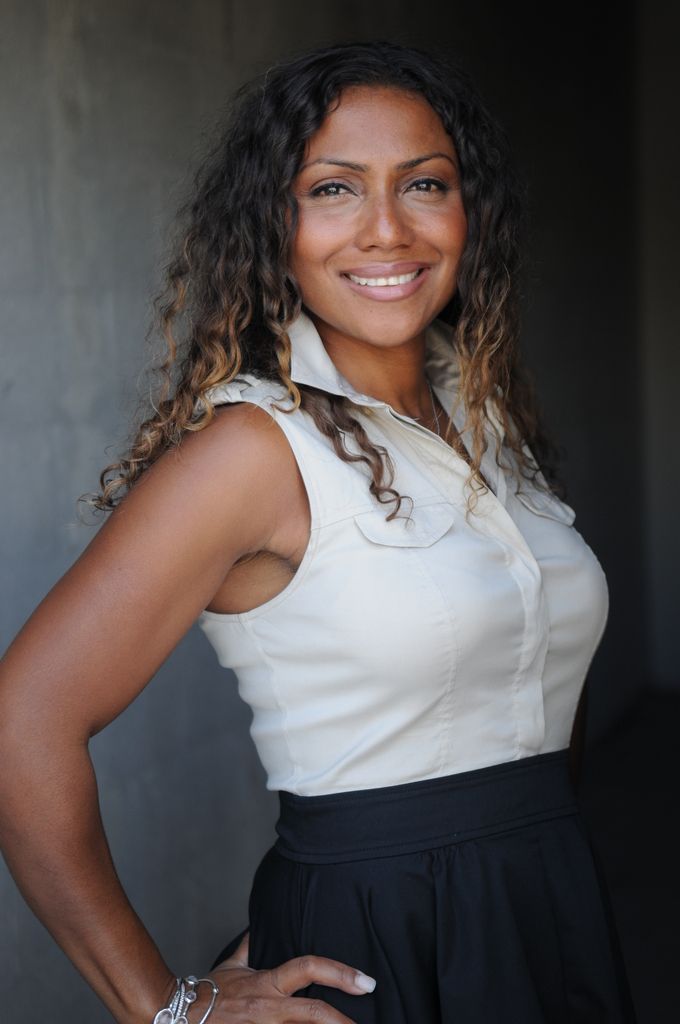 Dominique Lallemand's excellence in client service comes from her accomplished sales background, as well as several years as a successful real estate investor. This experience has led to unique insight into the buying and selling process. Sharing the techniques that have led her to lucrative investment deals with her clients has made her a sought-after agent for anyone considering investing in South Florida real estate. Specializing in single-family homes and condominiums in Miami Beach, Key Biscayne and Brickell, Dominique understands the need for distinctive client representation and prides herself on providing a professional, personalized, turn-key approach when working with her clients. This approach, which is centered on getting to know her clients and understanding their specific needs, has given her the ability to help the client make better, more informed decisions, based on market conditions. Understanding the market and surrounding areas is the key to success. "When you understand your market and neighboring markets, you will never second guess your buying or selling power," says Dominique. Dominique is a Haitian-American who has lived both in the US and abroad. She is passionate about helping underprivileged children in Haiti and has worked to provide aid and generate money for Haitian children through charitable efforts and the sale of her own artwork. Dominique attended college at Florida International University and today, makes her home in South Beach.